Using a push mower, used weed eater, and 1997 Toyota Camry Benjamin Monroe began soliciting customers and gained several yards in Harrison County, Indiana.
Moved to Central Kentucky
Not much later Benjamin moved with his wife back to Kentucky. There things began to grow fast.
One of the biggest things to ever happen to us occurred just recently, when this very website came into being. Nothing will ever be the same.
Who

We Are

Monroe Lawn Care and Outdoor Design began as a love story.  In 2002 Benjamin Monroe found himself in Laconia, Indiana (google it) serving as a youth pastor in a local church.  Meeting the girl of his dreams he wanted to get married but had little money.  After speaking to a college roommate and friend he decided to mow lawns in order to pay for the honeymoon.  His goal was to earn $1,000 in the summer and marry in December.   With a freshly purchased Murray lawn mower from a local Wal-Mart he loaded it up in the trunk of his 1997 Toyota Camry.  His father loaned him a Husquvarna  weedeater and he began soliciting new customers in the area.  After a long hot summer he nearly met his goal and earned over $800. 

Today Benjamin and Emily have four children and reside back home in Georgetown, Kentucky.  Monroe Lawn Care and Outdoor Design is now a small business offering complete lawn care and landscaping services to residential and commercial clients.  From the first day of business we've always been committed to excellent customer service in the lawn care industry.  We're licensed and insured and we enjoy meeting new clients and offering them solutions to their lawn care and landscaping needs.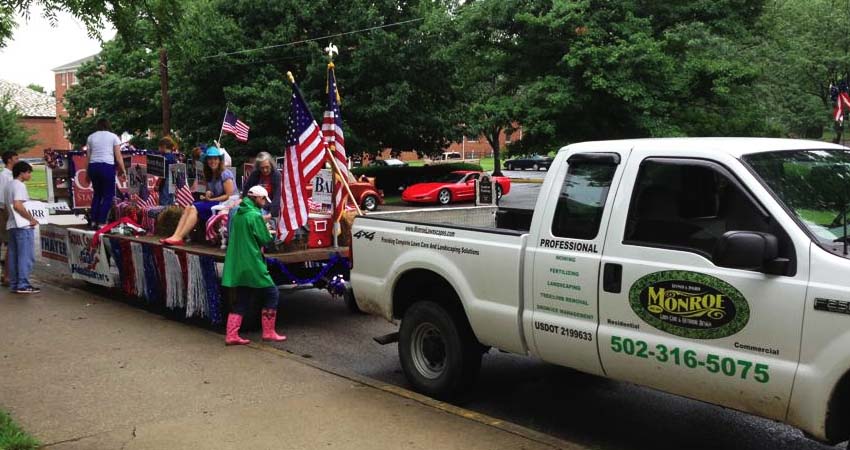 Our

Mission

Almost anyone can cut grass or install a scoop of premium hardwood mulch. Monroe Lawn Care & Outdoor Design, LLC is about establishing relationships with people. We know our customers by name and offer personalized service based on their property and objectives.  Our incredible customers are the reason we are in business. We never forget that!  

OUR PROMISE 

Since we started business in 2003 we value customer satisfaction and enjoy exceeding our customer's expectations. In the unlikely event you have a problem with any of the workmanship we perform we promise to respond to you in a professional and polite manner within one business day. Upon listening to your concern we will take action to your satisfaction.